The Lost-Found Nation of Islam-Houston (LFNOI-Houston) celebrates the birthday of the Most Honorable Elijah Muhammad (pbuh), who was born on October 7th.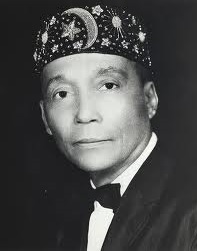 A special lecture is given by Karriem Al-Ghani, minister of the LFNOI-Houston, at Shape Community Center-Live Oak in Houston, Texas.
Attendees to this special lecture learn little-known, critical facts about the identity and works of the leader and teacher of the Nation of Islam from 1933 to 1975.
The Most Honorable Elijah Muhammad improved the lives of millions of Black, "African American", and Afrodescendants in America and throughout the world, with a divine "Message To The Black Man" and by building temples, schools, hospitals, businesses and more which spiritually, socially and economically empowered.
You can learn about the life of the Most-Honorable Elijah Muhammad, as well as get time-sensitive information about saving the Black Family here.